Helpful Resources for

China Visa Processing

Whether traveling for business or pleasure, the resources below will help you apply for the required visa. We encourage you to carefully read and follow all instructions to avoid delays in processing.
Follow these steps to process your ADOPTION VISA
Ship your Application using FedEx
Please send all the required documents to our office using the APVI provided FedEx shipping label.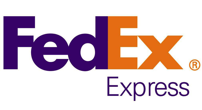 That's all, you are done! We will take care of everything else.